How Do Higher Interest Rates Affect Your Mortgage Payment?
Posted by Brian Johnston on Tuesday, March 30, 2021 at 10:49 AM
By Brian Johnston / March 30, 2021
Comment
HOW DO HIGHER INTEREST RATES AFFECT YOUR MORTGAGE PAYMENT?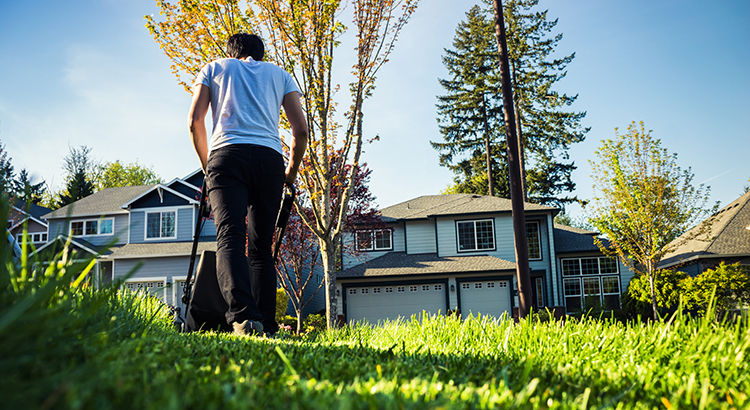 Mortgage rates are on the rise this year, but they're still incredibly low compared to the historic average. The thing is, any change in the mortgage rate affects what you can afford to borrow when you're buying a home. Just ask Sam Khater, Chief Economist at Freddie Mac:
"Since January, mortgage rates have increased half a percentage point from historic lows and home prices have risen, leaving potential homebuyers with less purchasing power."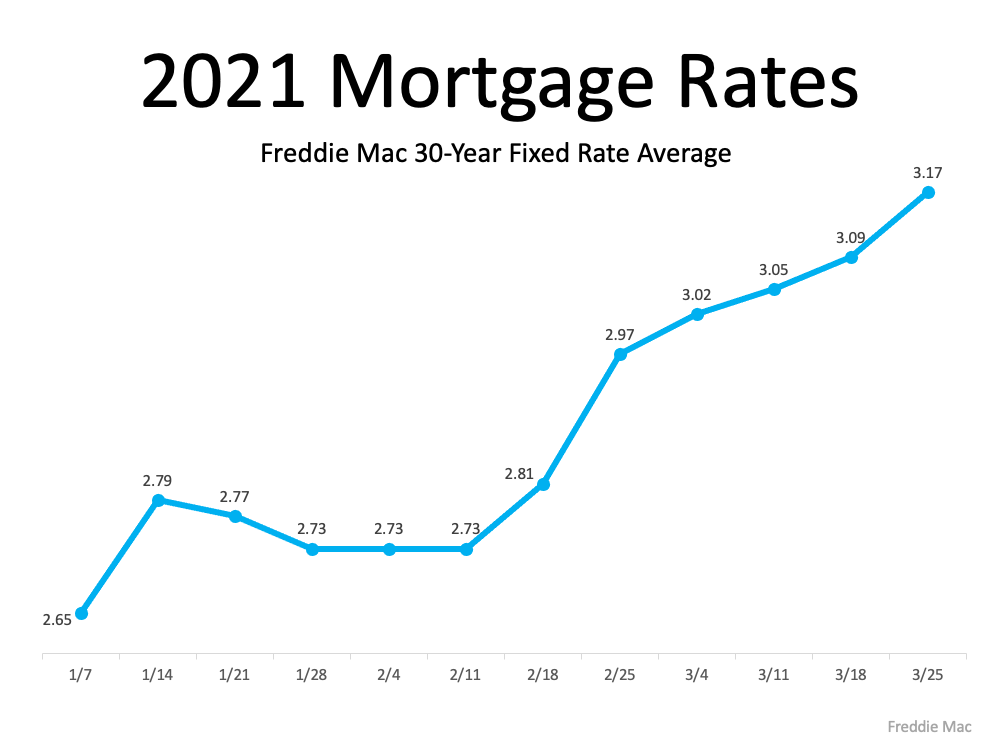 When you're buying a home, it's important to determine a monthly budget so you can plan for and understand what you can afford. What a lot of folks fail to catch, though, is how even a small difference in interest rates can affect your budget.
Research from the National Association of Realtors (NAR) tells us the median existing-home price (half are more expensive, half are less expensive) is $313,000. That number is a little wonky for math, so let's use $300,000 to simplify things and take a look at how a change in mortgage rate impacts your monthly payments. Note that we're looking only at principal and interest here since taxes and insurance will vary based on your location.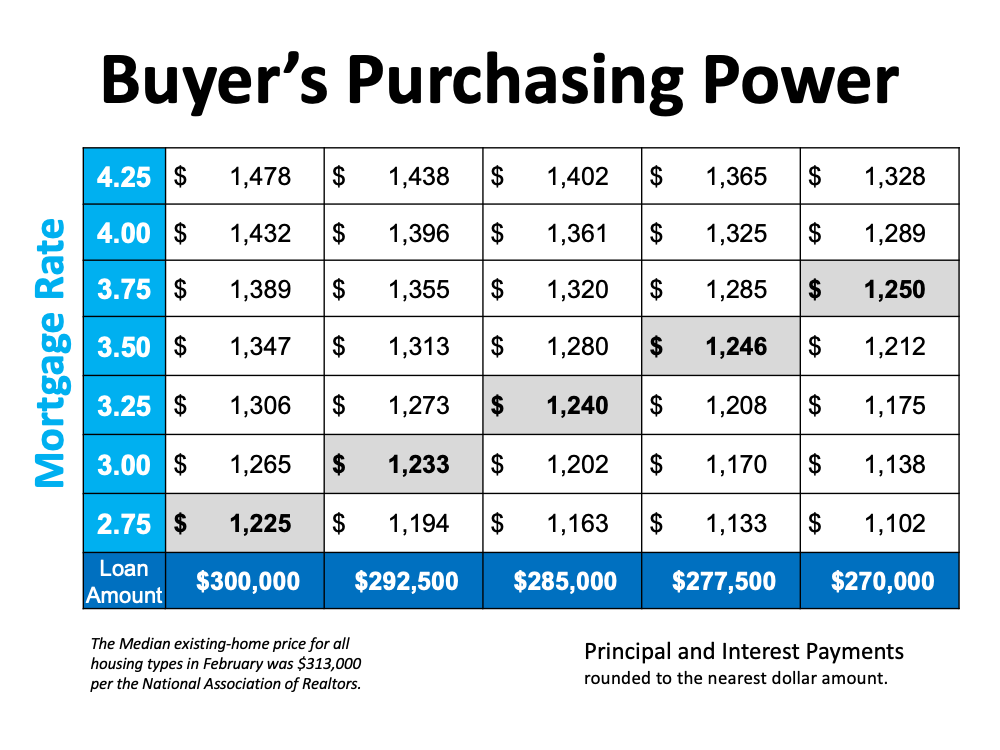 Take a look at the table above, and assume your budget caps out at $1200-1250/month (marked in gray). You'll notice that every time the mortgage rate increases, the loan amount has to decrease to keep your monthly cost in range. This means you may have to look for lower-priced homes to stay within your budget as mortgage rates go up.
The long and short of it is, your best bet is to lock in the lowest rate you can so you can maximize your budget and buying power. Mark Fleming at First American, explains:
"Monthly payments have remained manageable despite soaring home prices because of low mortgage rates. In fact, monthly payments remain below the $1,250 to $1,260 range that we saw in both fall 2018 and spring 2019, but they are on track to hit that level this spring.

Although they remain low, mortgage rates have begun to increase and are expected to rise further later in the year, thus affordability will test buyer demand in the months ahead and likely help slow the pace of price growth."
The fact is, today's mortgage rates are still ludicrously low, but experts project they'll continue to rise modestly this year. That being the case, your best bet is to secure the lowest mortgage rate you can in order to afford the home of your dreams.
Bottom Line
Low mortgage rates mean the spring housing market's in bloom for buyers and sellers alike, but nothing lasts forever. Stella The Wonderpig and I would love to help walk you through the buying process, and we'd be thrilled to introduce you to a couple of fantastic lenders who can break down all of the math for you. Just give us a squeal!